We have created this page to help give more information and guidance to parents and carers on e-safety.
---
All parents have access to e-safety training, if you have not completed your e-safety awareness training online, please speak to Mrs Rawings in the office who will resend the log in email.
Please access your e-safety awareness training online at e-safety support. Mrs Rawlings in the Office can resend an email if you have not got the link. You can also access further e-safety training to undertake with your child at home via the link. The training is aimed at 5-11 year olds, the company suggest that you complete the children's training on your own first to decide which parts to share with your child due to their age.
All staff have completed e-safety for Teachers and Staff Annual Training during November and December 2016, this is annual training.
All staff have completed CSE and Radicalisation training for Teachers and Staff Annual Training during November and December 2016, this is annual training.
All Governors have completed E-Safety Responsibilities for Governors, including staff Governors.
Mrs Spick has also completed CEOP Training.
Please follow the link below for the NSPCC PANTs campaign
http://www.nspcc.org.uk/preventing-abuse/keeping-children-safe/underwear-rule/
"The use of online technologies is on the increase. A survey by Ofcom tracking digital usage has shown that 66% of 5-7 year olds use the internet at home – with at least 30% using it for games, schoolwork (26%) and information (15%). Additionally, over 85% have access to games consoles which may have an online 'gaming' or 'chat' facility when linked to the internet.
It has now become common for older children to have internet access in the bedrooms or away from the living room without an adult present, accounting for one in six children aged 8-11 (16%) and one- third of 12-15 year olds (25%). This is all the more worrying as 13% of parents of 5-15s say they either haven't heard of, or don't know how to set up internet controls or filtering software.
Thus it is essential that we equip our young people with the knowledge to 'stay safe online' while also educating parents on what they can do to keep their children safe." CEOP Background Information to Online Safety
Please click on the links below for further Information:
CEOP Parents and Carers Online Checklist
How to set up parental controls

Chatrooms & Instant Messenging
Mobile (Blackberry and smartphones)
---
How to Set up Parental Controls:
If you do not wish for your child to be able to access any inappropriate content online, please ensure that their computers, laptops and other devices with internet access are all fitted with parental controls.
You can find free downloadable versions online or you can contact your internet service provider (such as BT, Talk Talk, Sky) for more information.
As a minimum, please set parental controls on your search engines, youtube account and the mobile phone your child uses.
One of the most popular search engines in the world is Google. You can visit Google's informative safety centre for simple step by step guides - www.google.com/familysafety/tools
Here are a few options available to you; they truly are simple to set, promise.
Visit the Google home page – www.google.co.uk and click on the 'search setting' tab in the top right hand corner.
Scroll down the page and change the filtering options to suit your family's needs. Make sure you lock the safe search; otherwise these settings can easily be changed without your knowledge.
You can also set this on your child's smart phone;
Please be aware that no filter is 100% accurate. CEOP advice that you talk to your child about the sites they use. Why don't you discuss:
Their favourite online sites

What they enjoy most, the fun aspects of being online?

What they think can go wrong?

How would they react if things got out of control?
Let them know that you understand that situations happen online and that seeing 'adult' material can make them feel uncomfortable. Make sure they know that you are there to help.
"Child sex offenders are grooming children over the internet for the sole purpose of online sexual abuse in an alarming new trend..."
"There were 1,145 public reports in 2012 relating to incidents of online grooming. 7% of these reports related to attempting to meet a child offline, a drop from 12% in 2011."
Source: http://ceop.police.uk/Media-Centre/Press-releases/2013/ALARMING-NEW-TREND-IN-ONLINE-SEXUAL-ABUSE/
Often, adults who want to engage children, or talk to them for sexual gratification will seek out young people who desire friendship. They will often use a number of grooming techniques including building trust with the child through lying, creating different personas and then attempting to engage the child in more intimate forms of communication including compromising a child with the use of images and webcams. Child sex abusers will often use blackmail and guilt as methods of securing a meeting with the child.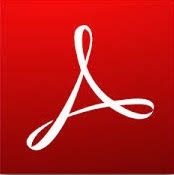 Grooming Factsheet
Cyberbullying is the use of e-mail, instant messaging, chat rooms, mobiles, or other forms of information technology to deliberately harass, threaten, or intimidate someone. Cyberbullying is often done by children, who have increasing access to these technologies, though may not understand the impact such actions can have on others because they can't see them. However, it is by no means confined to children. The problem is compounded by the fact that a bully can hide behind an electronic veil, disguising his or her true identity. This makes it difficult to trace the source, and encourages bullies to behave more aggressively than they might face-to-face.
Cyberbullying can include such acts as making threats, sending provocative insults or racial, homophobic or ethnic slurs, Flaming (being nasty), Harassment, Putting people down, Impersonation, Giving away secrets, Tricking, Leaving people out, Cyberstalking
What's different about cyberbullying?
24/7 and the invasion of home/personal space.

The audience can be very large and reached rapidly.

A cyberbully may try to remain anonymous.

The profile of the bully and target.

Cyberbullying can be unintentional.

Many cyberbullying incidents can be evidence.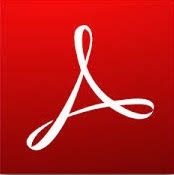 Cyberbullying Factsheet
The Internet is open to anyone to post and create content so sometimes your child may see things they wish they hadn't, or access sites that are inappropriate for their age. Inappropriate can mean different things to different people, from swear words to pornographic images or videos, and what is inappropriate for your child will also change as they grow and develop.
There are a range of things online that might upset children and affect what should be a healthy online experience. It's important to remember that inappropriate content online includes pornographic content, but could also include other content such as race hate, pro eating disorders or gambling sites.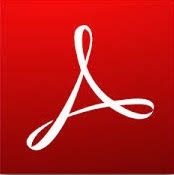 Inappropriate Website Factsheet
Social Networking websites utilise applications which help connect friends using a number of tools like blogs, profiles, internal email systems and photos. Well known sites include Bebo, Myspace, Facebook, and these have become an influential part of contemporary culture.
Although chatting online can be great fun, young people can sometimes find themselves in situations where they can feel out of their depth. Risks can arise when young people give out their personal details to strangers. The online world can often seem very different to the real world for young people, and they can be tempted to say and do things that they wouldn't dream of if they met someone face- to-face. This can include giving out personal information such as mobile numbers and pictures of themselves. Paedophiles are very clever at piecing together small bits information to track children down in the real world.
If they are talking to another child there is a risk that they will misuse this information - for example, by texting abusive messages to the child, or by posting their image on a website; but there is obviously a greater risk if the person that they are chatting to is an adult.
Why should I care?
A survey released by Viadeo said that 62 per cent of British employers now check the Facebook, MySpace or Bebo pages of some applicants, and that a quarter had rejected candidates as a result. Reasons given by employers included concerns about "excess alcohol abuse", ethics and job "disrespect".
Source: The Independent
Almost half of employers have rejected a potential worker after finding incriminating material on their Facebook pages, research has found.
Source: The Daily Telegraph
Chat rooms and Instant Messaging -
A chat room is an online forum where people can communicate by broadcasting text based messages in people on the same forum in real time. Sometimes these venues are moderated either by limiting who is allowed to speak (not common), by enabling users to report inappropriate posts to the website's facilitator or by having moderation volunteers patrol the venue watching for disruptive or otherwise undesirable behaviour.
Instant messaging (IM) is a form of real-time text-based communication conveyed over a network, such as the internet, between two or more people on a user's contact list. Examples include Windows Live Messenger, Jabber, ICQ and AIM. IM technologies often include additional features that make them even more popular such as having the ability to talk directly for free; to share files; or to view the other party through a webcam.
Young people will often 'swap friends' through Instant Messaging (IM), and therefore can be chatting to strangers who they feel they trust because a friend of a friend knows them. IM is a very intimate form of communication - more so than a chat room with many participants, and therefore child abusers will often use this as a means to extract personal information from a young person.
Gaming sites can be fantastic fun for young people, however as with any online technology - there are risks.
5-7 year olds regularly look at such sites as:
Cbeebies site: www.bbc.co.uk/cbeebies/games
Disney's Club Penguin: www.clubpenguin.com
Miniclip:www.miniclip.com
8-11 year olds look at:
Free online games -
11-16 year olds view such sites as:
The three main risks are:
Addiction
Online gaming can occasionally be addictive for young people. They can become so involved in the gaming communities (where you play against other users rather than the computer) that they lose touch with their offline friends, in favour of spending time with online users playing games. Young people often spend hours every night playing games, especially when their parents have gone to bed. For this reason, CEOP recommends that the computer is kept in a family room.

Abuse

Some young people who use online games can be abusive to other gamers. This can range from saying nasty things if there is a chat facility within the gaming site, to always winning and not sharing cheats or knowledge on how to progress to the next level. Young people should be encouraged that when they play online games, they treat others how they would like to be treated.

Risky behaviour

There are some young people who engage in risky behaviour to obtain cheats or knowledge to progress within a game. Adults with a sexual interest in children will encourage them to engage in inappropriate behaviour for rewards including sexual acts via webcam or sex chat. Young people need to understand that their online behaviour has offline consequences and that if someone engages them in a sexual manner online that they should inform a trusted adult immediately.
Mobile (Blackberry and Smartphones)
Apart from young people spending all their time chatting to their friends, there are some risks in their use of mobile technology. A large proportion of new mobile phones have web access, and more recently - mobile TV has been launched. This means that young people can access content from the internet and TV wherever they are, and without parental or teacher supervision. With the advent of picture and video messaging - young people need to be increasingly careful about the images they share. It is very easy for inappropriate images to be shared around a number of phones, changed and even put online, where it is impossible to get back. This is particularly worrying, if images are used in child abuse sites. Young people also need to be aware that they put themselves at risk of mobile bullying, or inappropriate intimate contact if they give out their mobile number to people they don't fully trust.
Does you child play on your Blackberry or Smartphone?
Does your child have a Blackberry or smartphone?
If you answered yes to either of these, these PDFs have some great tips and advice of how to ensure they are used safely. (click on links to view PDF)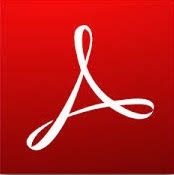 Top Tips for Safe use of a Blackberry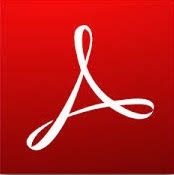 Top Tips for Safe use of a smartphone
All Information is obtained from the THINKUKNOW website (www.thinkuknow.co.uk)