Physical Education
Aims
To develop skills in a broad range of physical activities
To provide opportunities for children to increase levels of personal fitness
To develop an awareness of the part activity plays in developing an healthy lifestyle
To introduce new sports and encourage outside participation
To build character and embed values such as fairness and respect
Programme of Study
Throughout the year pupils will be taught:
To master basic movements such as running, jumping, throwing and catching, as well as developing agility, balance and coordination, and begin to apply these to a range of activities

To participate in team games, developing simple tactics for attacking and defending

To perform dances using simple movements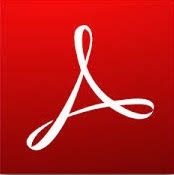 Year 1 and 2 Long Term Plan
Specialised Coaching Sessions
Notes:
Key Stage 1 children participate in at least 2 hours of PE provision per week. All staff have been trained to deliver a multi skill approach to PE which provides children with the opportunity to develop basic fundamental skills of agility, balance and coordination which are essential to so many sports.
When possible outside specialized coaches are invited into school to help develop specific skills and encourage out of school participation. Additionally, we are sometimes able to offer the children 'taster' sessions in different sports.
The beginning of competition is encouraged with participation in school's Sport's Day and sometimes tournaments with other schools.
A wide range of resources to encourage physical activity is provided at lunchtime, including our new activity wall.
In Year 2 swimming forms part of the PE curriculum.